PROFESSOR ÖBERG AND UPPSALA
Uppsala University, in Sweden is considered one of the world's top neuroendocrine cancer research centres. Under the leadership of Professor Kjell Öberg the university has earned the reputation as a European centre of excellence in research and treatment.
Professor Öberg , an endocrinology specialist with 30 years' experience in the field of neuroendocrine tumours, founded and headed the Department of Endocrine Oncology at Uppsala University Hospital.
He was also one of the founders and coordinators of the European Neuroendocrine Tumor Society (ENETS) and supports the AdVince research conducted by his team, led by Dr. Justyna Leja-Jarblad and Professor Magnus Essand.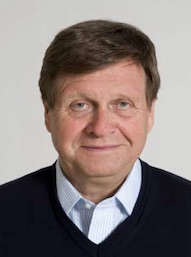 Kjell E. Öberg, MD, PhD
Dr. Kjell Öberg is Professor of Endocrine Oncology at the Medical Faculty of Uppsala University, Sweden.
He is a specialist in endocrinology and internal medicine. He founded the Department of Endocrine Oncology at Uppsala University Hospital and has 30 years experience in the field of neuroendocrine tumors. He is the chairman of Centre of Excellence of Endocrine Tumors and Vice-chairman of the Department of Endocrine Oncology, University Hospital, Uppsala and Adjunct Professor of Surgery at Vanderbilt University.
Dr. Öberg has pioneered the treatment of carcinoid tumor patients with interferon and somatostatin analogs and developed assays for tumor markers such as Chromogranin A and radiological procedures including specialized PET scans. He is also one of the founders of the European Neuroendocrine Tumor Society.
In 1988 he was the first to describe a genetic deletion in multiple endocrine neoplasia Type 1 (MEN1). Dr Öberg has given many hundreds of presentations at international meetings and published more than 500 papers within his research field, H-factor 64 and more than 12,000 citations. In addition he is the author of numerous chapters on Carcinoid tumors in several international textbooks including William's Textbook of Endocrinology, Leslie de Groot's Textbook of Endocrinology, Clinical Endocrinology and Fordtran's Textbook of Gastroenterology. Dr. Öberg is Editor-in Chief of World Journal of Gastroenterolgy (WJG).
In 1991 Dr. Öberg received the European Interferon Research reward. In 2003 he received the award "Eminent Scientist Year 2003" by the International Research Promotion Council (IRPC) and World Scientist Forum and in 2004 he was awarded the European Gold Medal in Endocrinology from the English Endocrine Society. In November 2006 he received the Harry Boström Award Lecture at Swedish Medical Society. The University Hospital Clinical Research Award in 2011.
Dr. Öberg is a member of the Royal Society of Sciences, member of Swedish Society of Medical Research, Honorary member of Finnish Oncology Society, Finnish Endocrine Society and Honorary member of Spanish Neuroendocrine NET-work. Dr. Öberg is Chairman Elect of ENETS and also a member of NANETS Advisory Board as well as several other national and international research and scientific boards and many scientific journal review boards.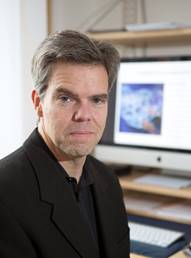 https://youtu.be/_ssEQdqrq8E
https://youtu.be/FhoPfG30sQc
https://www.youtube.com/watch?v=lelWuCLAMyI&index=1&list=PL4Xuwfw4Q6DZKVAH-nDyO0br4GvKfLdum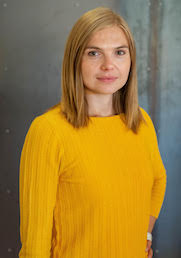 Justyna Leja-Jarblad
Researcher at the Department of Immunology, Genetics and Pathology,
Clinical Immunology: Research group Magnus Essand
Justyna Leja-Jarblad is a researcher at the Department of Immunology, Genetics and Pathology at Uppsala University in Sweden. During her PhD studies she genetically modified a common cold virus (adenovirus), to selecitvely kill neuroendocrine cancer cells. She is a co-founder of the first crowdfunding campaign to support drug development. Through the campaign that goes by the names of "The Oncolytic Virus Fund" or "iCANCER", ordinary people are financing early phase clinical trial of the oncolytic virus with clear therapeutic potential for neuroendocrine cancer patients that otherwise might not come to clinical use.
Justyna earned her MSc at Jagiellonian University in Krakow, Poland in the field of medical biotechnology. She did her PhD studies in the group of Professor Magnus Essand at Uppsala University, Sweden. Her research primarily has aimed at developing viruses as anti-cancer agents, with special focus on neuroendocrine tumors and neuroblastoma, a common childhood cancer. She has also been involved in the development of cancer therapies using T-cells and vaccines.
NPF
VictoryNet has partnered with a British charity specialising in neuroendocrine cancers called Net Patient Foundation (
NPF
) …
SWISSNET
The aim of
this organisation
is to create a national network that provides
crucial information and insights on neuroendocrine tumours.
MEDIA VOICES
Without the dedication and obstinacy of Alexander Masters, Dominic Nutt and Liz Scarff, the VictoryNET Foundation may not have seen the light of day. Thanks to the media hype that they generated, the topic of NETs was brought out of the shadows and the team from Uppsala University was able to continue its research on the AdVince treatment. We thank them from the bottom of our hearts.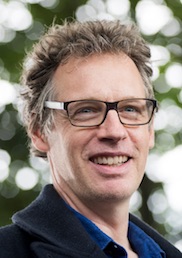 Alexander Masters
is an author, biographer and screenwriter
Born in New York in 1965 he studied physics and mathematics in London and Cambridge. He worked as an assistant at a hostel for the homeless in Cambridge when he wrote his first bookStuart: A Life Backwards.
Alexander Masters won an Arts Council Writers' Award for Stuart and went on to win the Guardian First Book Award and the Hawthornden Prize. The book was also shortlisted (in the biography category) for the Whitbread Book-of-the-Year Award, the Samuel Johnson Prize, and the National Book Critics Circle Award in the United States.
He also wrote a screenplay adaptation, filmed in 2006 for the BBC and HBO, and broadcast in September 2007. It won the Royal Television Society Award in the Single Drama category and the Reims International Television award for the Best TV Screenplay.  In 2007, he collaborated with photographer Adrian Clarke on the book Gary's Friends, chronicling the lives of drug and alcohol abusers in North East England.Masters is also the author of The Genius In My Basement, a biography of mathematician Simon P. Norton. In 2016, Masterspublished A Life Discarded: 148 Diaries Found in the Trash.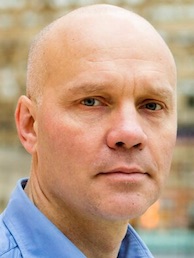 Dominic Nutt
Media, communications and campaigns consultant.
Investigating the ethics of a new fundraising concept for medical trials. A global communications professional with 25 years' experience. Skilled at developing and implementing strategic communications plans for complex and international organisations, risk management and forging on-brand and strong alliances across all relevant disciplines – including policy, media, campaigns and marketing functions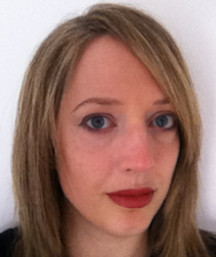 Liz Scarff
Working at intersection of social media, tech, journalism & campaigning.
Liz has been producing award-winning content and campaigns since heading deep into the Burmese jungle with revolutionaries at the age of 18.
Storytelling has taken Liz across the Sahara Desert in a Lada for the BBC, up the Karakoram Highway, Pakistan in a painted truck and crowdfunding £2million for a neglected cancer treatment – a campaign hailed by the Financial Times as the most successful of its kind.
Liz's work has won a variety of awards, she has written numerous academic papers and contributed to books on social media trends and campaigns.